This BMW 2002 Tii, Ah, Needs Some Work
This 1972 BMW is the perfect restoration project for anybody who's waaaaay too ambitious about stuff like this.
https://bvzine.com/link/this-bmw-2002-tii-ah-needs-some-work
The New Class marked BMW's first foray into making sports sedans — save, perhaps, for the 700, a sedan launched a few years earlier that could, at a stretch, be called sporty. The 2002 in particular is remembered for setting the course BMW would take for the new few decades, the grandpapa of brand-defining E30 3 Series (even though we prefer the E21).
The 2002 had a timeless design, too. I mean, just imagine how great this one would look if it actually had a face.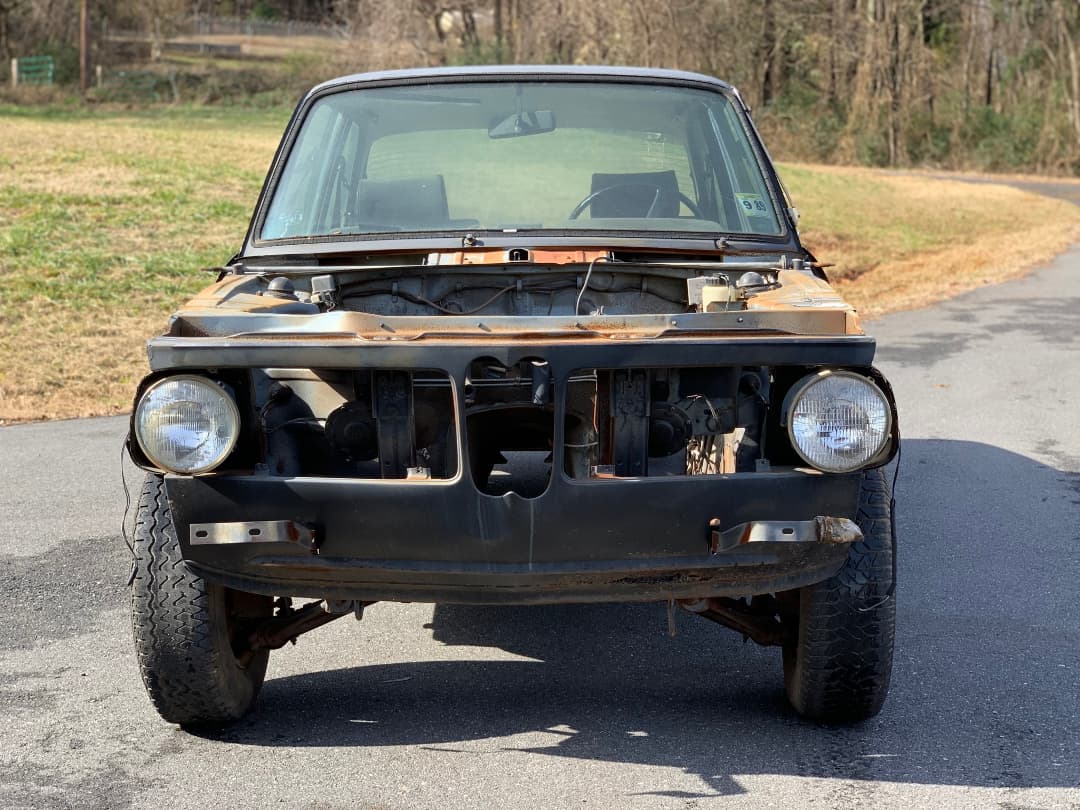 Now, I know there are people out there feeling tingles looking into this car's sad eyes. People who seriously overestimate how much time, money and anger-management skill they have. People who think that maybe, just maybe, they could bring this beauty back.
Luckily for those raving lunatics, the car's current owner — who bought it three years ago, spent at least $3,639 restoring it and presumably realized what a horrible decision they'd made — is looking to move it on.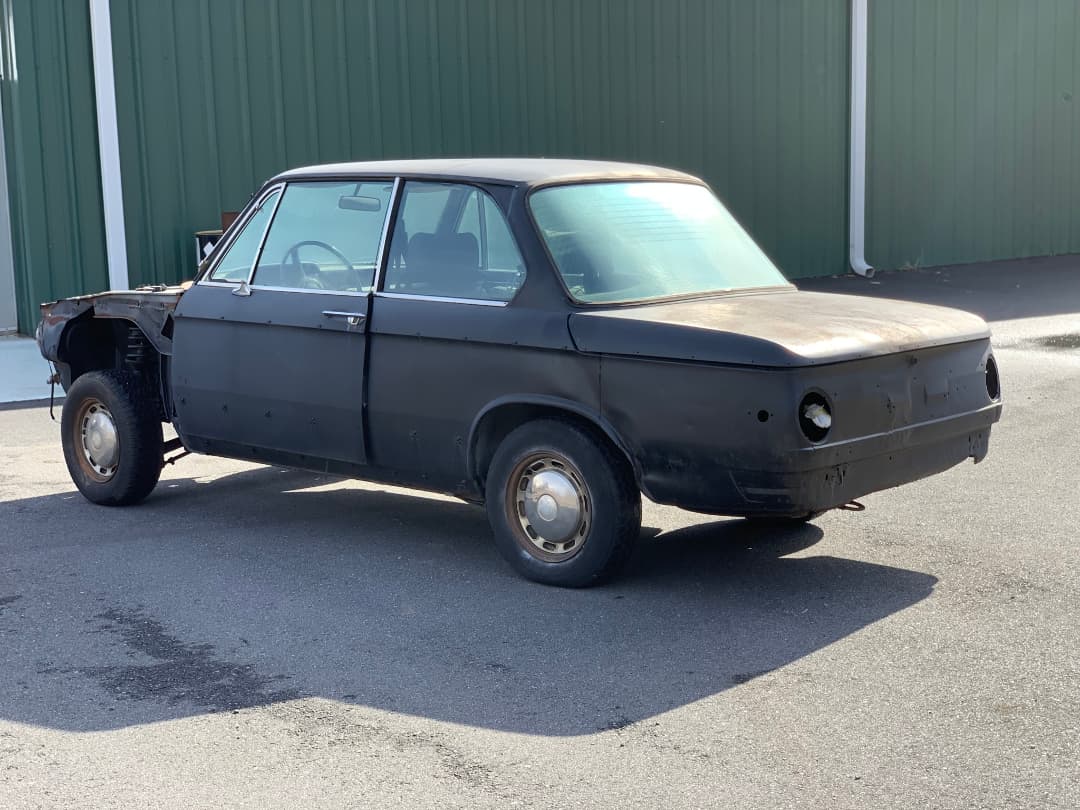 Built in 1972, this North Carolina-registered 2002 tii originally came in Fjord Blue, but since the whole rust-hit body's been soda-blasted you're probably welcome to pick any color you want. I'd suggest one of the more adventurous "safety" colors popular at the time, like Golf Yellow.
Unfortunately, no amount of safety paint is going to make up for the missing taillights and turn signals, or cover up the gaping hole where the kidney grill is supposed to be. Details, details, these can all be replaced. As can the interior upholstery, which has clearly seen better days.
It might not be the perfect used car, but points in the 02's favor include intact glass and a new timing chain, water pump "and more" installed only a year ago, back when the owner still believed anything was possible. Plus a period radio in the cracked dash, which is, well, kinda fine.
Somebody who really knows their way around the New Class could well give this BMW a new lease on life, but for the rest of us, it's the kind of soul-crushing project that's going to sit in the garage for a few years before you realize you should probably let somebody else take it on. Unless you really love the whole Mad Max aesthetic, then you're already set.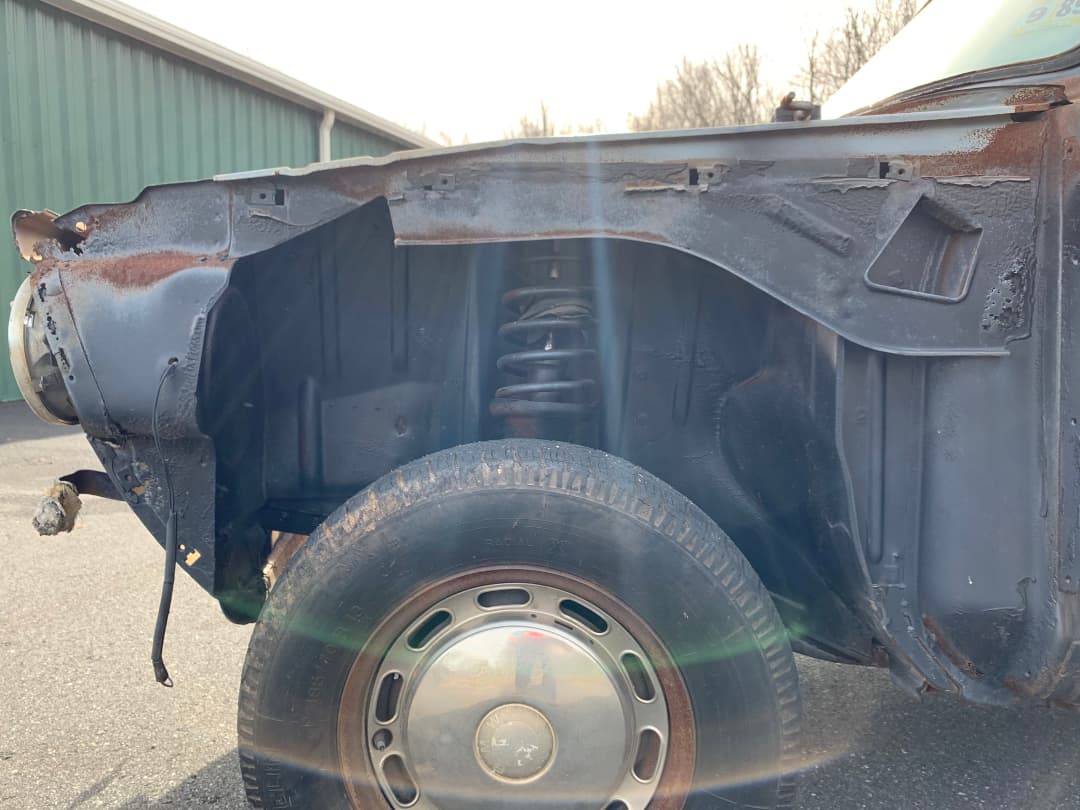 Still interested? Check out the full listing on Bring a Trailer.