BMW Has Another Car And There's No Roof This Time
A luxury convertible will be joining the 8 Series lineup next year.
https://bvzine.com/link/bmw-has-another-car-and-theres-no-roof-this-time
Word has reached me that my esteemed colleague is considering getting herself a cabriolet. And it's a good time to think about it, because just after announcing the Z4 roadster, BMW is — according to this press release, at least — "forging ahead with its model offensive in the luxury segment with the presentation of an open-top sports car which explores the highest reaches of dynamic flair, emotionality and exclusivity." Which all sounds very, uh, interesting.
What this actually means is that the 8 Series BMW showed us a few weeks ago is also going to come in a convertible version. Soft-top, of course, the truest kind of convertible.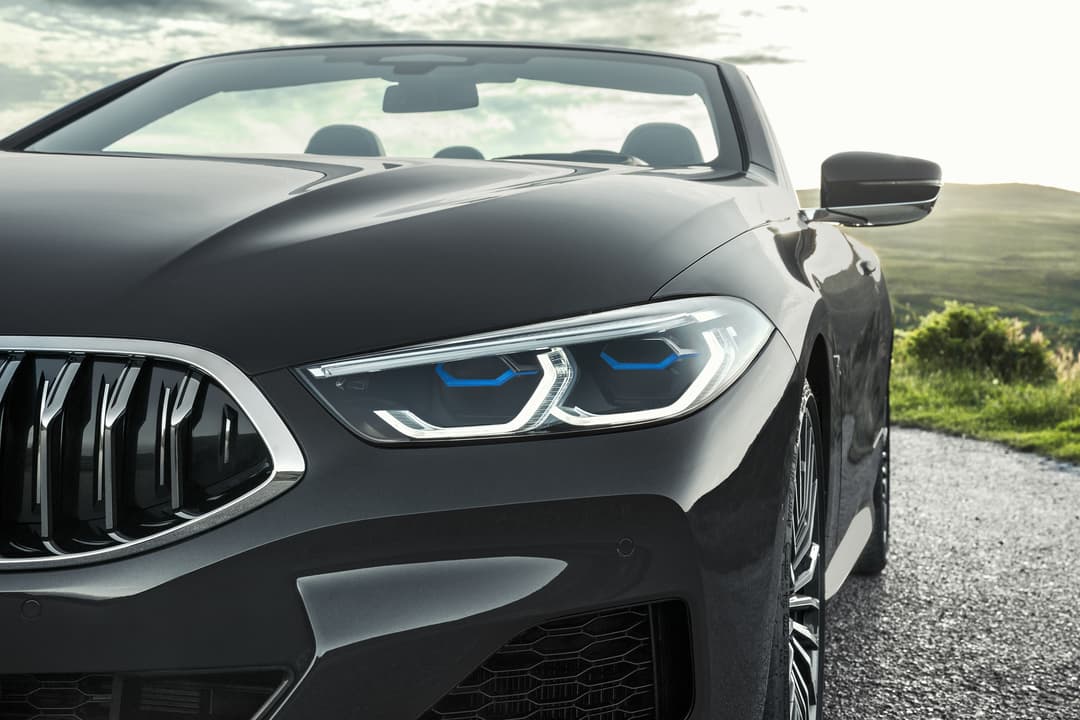 As an 8 Series, the new G14 convertible obviously comes with all the bells and whistles you'd expect from a top-of-the-range car. Like a 19-inch M Sport braking system with differential lock as standard, along with a Harman Kardon surround sound system, Head-Up Display, "newly developed multifunction seats" (don't ask me) and a list of driver assistance features too long to reproduce here. If that isn't enough, BMW has also decided to highlight an optional neck warmer, perfect for when it isn't really warm enough to drive with the top down but you do it anyway because you're a player.
On the subject of being a player, you can also open and close the roof while driving, so you won't be caught out by any sudden showers. And unlike the new MINI convertible — which lets you control the roof at speeds of up to 18 mph — the roof on the 8 Series is fine up to 31 mph, meaning closing it without having to pull over or wait for traffic is actually realistic.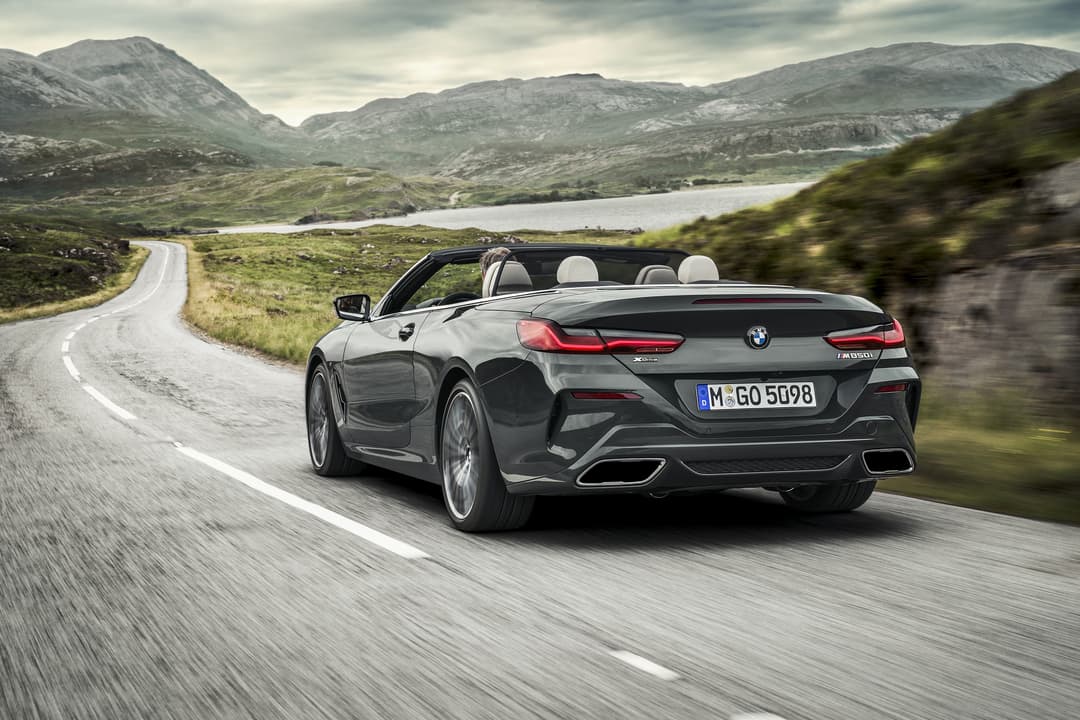 Despite being able to sit four comfortably, BMW's keen to highlight the sporty capabilities of the 8 Series cabriolet. That means a stiffened chassis, a low sitting position and plenty of stuff you'd find in the M Sport package included as standard. The gasoline model will take you to 60 mph in 3.9 seconds, which is M3 territory, though both gasoline and diesel versions will top out at 155 mph, below what we'd expect from true performance vehicle. There's plenty of real-world sportiness, but BMW (sensibly) isn't putting out a four-seater cabriolet for competitive racing.
Both models should reach the market in March 2019, if you want to start saving now.