An Off-Road Experience For Crossovers That Don't Want To Leave The City
South Africans will soon be able to take their X Series SUVs off-road, under the expert guidance of a BMW driving instructor.
https://bvzine.com/link/an-offroad-experience-for-crossovers-that-dont-want-to-leave-the-city
A lot of people love tracking their BMWs. Maybe not all that often, but taking your car to a track day at least once is a rite of passage for many enthusiasts. And BMW is more than happy to help you experience the thrill of the track, with its BMW Driving Experience. As well as driving like a lunatic, you'll get expert advice from BMW's professional driving instructors.
But what happens now more and more people move from sports sedans to crossovers? Sure, you can track them, too, but you might end up looking a bit ridiculous. Wouldn't it be better to take them somewhere they won't look so out of place, while still being able to take advantage of some expert tuition? Well, BMW's got you covered — at least if you're South African.
The facility promises off-road adventures without having to leave the city, which is perfect for the vast majority of X5s.
According to Business Insider South Africa, BMW is set to open a "lifestyle" park in Johannesburg next month, dedicated to its X Series crossovers. The facility promises off-road adventures without having to leave the city, which is perfect for the vast majority of X5s. Courses will start at R2,750, just shy of $200.
Visitors will be able to leave their kids at a play area (you see? Fun for all the family!) before heading off to tackle 13 obstacle courses. The obstacles are designed to simulate things you might actually come across in southern Africa, including tough inclines, desert sands and rugged rocks. Most challenging of all, though, is a shallow river crossing, something that could cause problems for anybody who hasn't driven through 2ft of water before.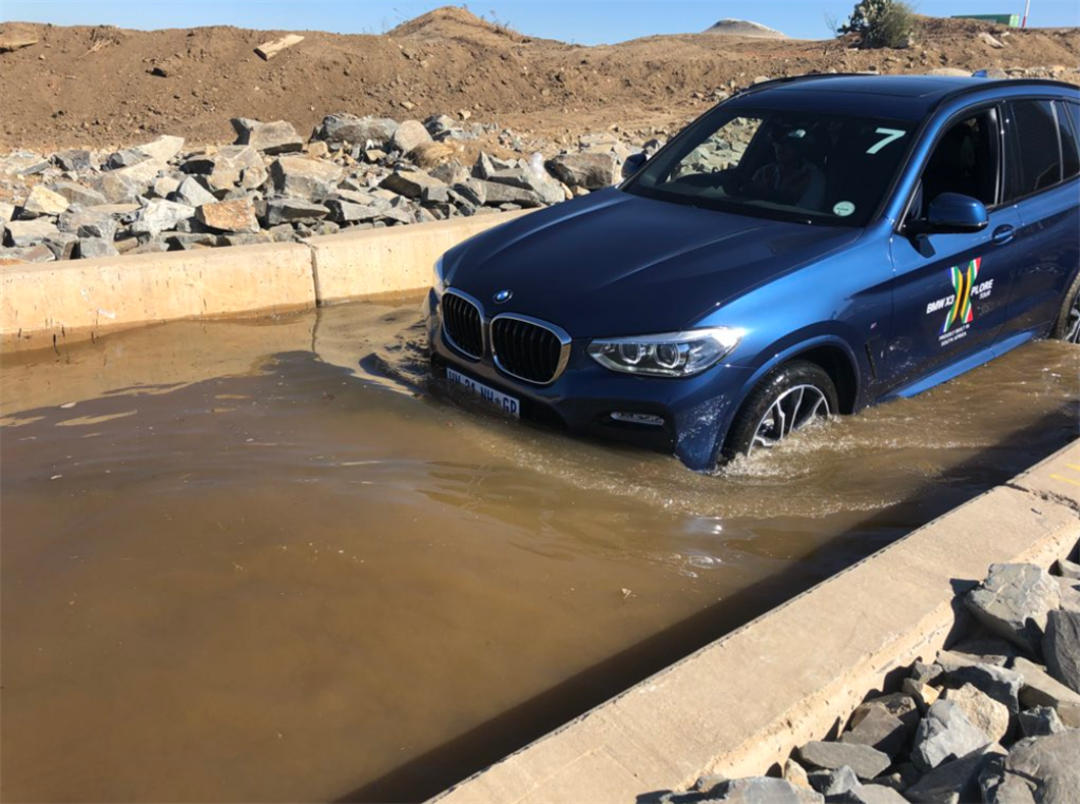 BMW's off-road driving instructors will give you tips about how to tackle each obstacle, including, interestingly enough, switching off some of BMW's driver assistance options before trying to face soft terrain. It's a big clue that the X Series are actually built for the road, but it's good to know they can handle themselves in the backcountry, too. And for anybody who regular has to travel off-road — as many South Africans might, given the infrastructure outside the country's main urban centers — learning some techniques from experienced drivers could prove invaluable.
Will BMW's off-road experience become as widespread as its track-based training days? Probably not. Those of us not in South Africa will probably just have to make do with hot laps of the Nürburgring for now. Shame, shame...