This Tiny Kei Camper Sleeps Four And Is All Kinds of Awesome
Nothing says luxury like putting your whole family in a small metal box.
https://bvzine.com/link/this-tiny-kei-camper-sleeps-four-and-is-all-kinds-of-awesome
Since responsibly encouraging people to start living in their cars, I've been inundated with a small handful of questions. The most interesting is whether a luxury wagon was really staying true to the ideals of minimalism. Wouldn't it be more character-building to live in something a bit less... expansive?
I'm glad you asked, friend. You see, I just didn't want to hit you with too much up front. The wagon life was always a gateway drug. Get the idea of living in your car floating round your head like any other sensible thought you might have, then bring out the big (or small, I guess) guns.
So let's check out this converted Honda N-Box.
Yes, that really is an RV that's also a kei car.
In case you aren't that familiar with Japanese government regulations, a kei car is designed to slot into a particularly advantageous legal class reserved for vehicles with meagre 660cc engines. Oh, and they also can't be any longer than 3.4m or any wider than 1.48m. To put that into perspective, a Chevrolet Spark is a touch too big and has far too monstrous an engine to ever pass as a kei car.
But thanks to the never-say-never attitude of a group of Japanese designers I'd certainly like to believe are perfectly sane, there's a kei car you can comfortably live in. And not just you, but your whole family! Two adults in the cabin, and two kids in the pop-top (or, as I prefer to call it in this case, 'upstairs'). There's even a kitchen, complete with an actual sink and running water.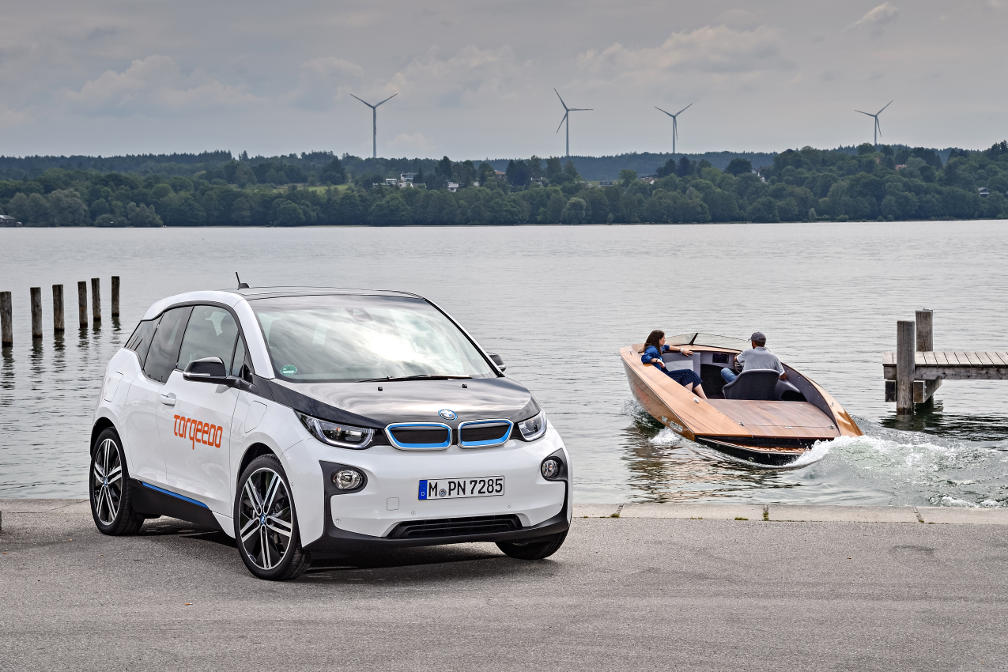 Now listen here for a second. A BMW i3 is around 2ft longer than the N-Box, and just under a foot wider. And though it's not quite as cubical as the average kei car, it's got a blocky profile that means a lot of that space is usable. You could even put your dirty laundry where the range extender used to be.
Does that mean that any right-thinking person's dream of a two-bedroom home with decent all-electric range is finally possible? All I know is my gut says maybe.