BMW's Fancy Uber Service Comes To China
BMW brings its luxury ride-hailing service to Chengdu, in what might be a futile move.
https://bvzine.com/link/bmws-fancy-uber-service-comes-to-china
If you happen to live in Seattle, you might already be familiar with ReachNow Ride, BMW's ride-hailing service. For those non-Seattlites among us, here's the concept: Uber but fancier because there are BMWs and professional drivers in smart clothes and you pay more. Which is pretty similar to the UberBLACK and UberSELECT concepts, actually...
Perhaps because it isn't really offering anything out of the ordinary, ReachNow Ride hasn't made much of a dent in the Uber/Lyft duopoly in the US as of yet. That doesn't mean BMW's given up on its ambitions to establish itself as a serious player in the short-term rentals market, though, with the company now looking towards China as a new frontier. Brooklyn doesn't want to play nice, but maybe Chengdu will?
Uber has already crashed and burned in China
It's probably worth mentioning that Uber has already crashed and burned in China, burning $1 billion a year until its operations in the country were bought out by local competitor Didi Chuxing. The same Didi Chuxing that, having reached a dominant position in China, rustled up $4 billion of investment to fund a global expansion. So, yeah, BMW's kind of up against it here.
ReachNow is already set up in China as a car-sharing service, with 100 i3s available in Chengdu for short-term, self-drive rentals. The move into ride-hailing will see 200 5 Series — half of them plug-in hybrids — ferrying discerning passengers around the city. BMW also promises "highly skilled and trained drivers" who will "ensure an exciting premium mobility experience", which all sounds very nice.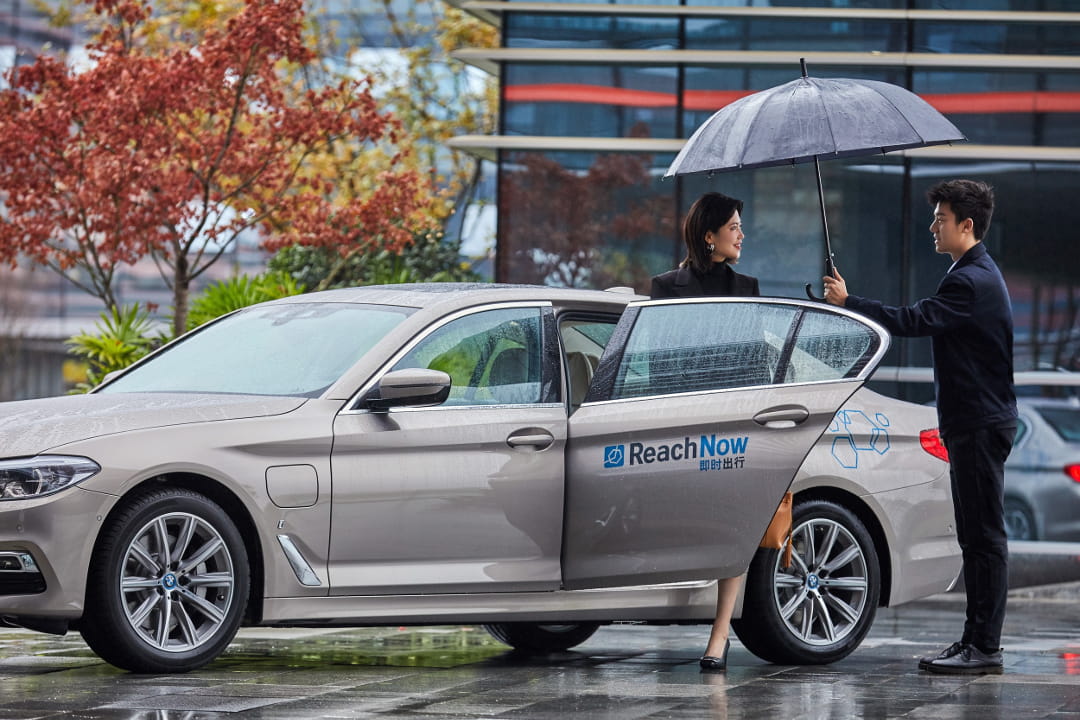 A possible spanner in the works is that, like Uber, Didi Chuxing already offers a luxury tier above its UberX-style standard service, putting more attentive drivers (or should I say chauffeurs?) in high-end vehicles. Rides cost around half what they will with ReachNow.
You won't be able to choose between the two — not yet, at least. Didi Chuxing's luxury service is only available in Beijing, Shanghai, Guangzhou and Shenzhen, while ReachNow has launched in Chengdu. If there's money to be made offering a premium taxi service in Chengdu, you'd assume it's only a matter of time before Didi Chuxing moves in and sweeps away all competition in its path, but if ReachNow can get a foothold in the city before that happens, there's always a chance it will be able to hold on.